Growing up we never had a dog. We had hamsters, but no dog. My Mom had allergies- so fair enough. I gotta say I never really got the "whole dog thing" until I married and we brought our puppy Greg into our home. I used to do coffee walks with friends on Dallas road and never paid attention to the ridiculous amount of cute furry friends walking the paths. Now it's all I can see. Becoming a dog person has been an amazing experience for both myself and my family. Miraculously neither myself nor my Mom are allergic to him (he is hypoallergenic) and he has definitely become a family member. I love him. Among the many things Greg has taught me, one of them is Food Gratitude. Some of his wisdom below:
Love Those That Serve You Food
Our relationship with food goes much farther than what technique was used to plate a dish. Food brings people together, we share moments, we break bread- so to speak. If you listen to celebrated Chefs talk (or anyone who loves food) about their inspiration, quite often it starts at the kitchen table with Mom, Dad, Grandma or Grandpa's cooking. Personally, I have fond memories surrounding the dinner table. My parents both worked full time so for the the most part we didn't have elaborate meals. Meals were simple, filling, and nutritious and we always laughed. Not much has changed. I love laughing, sharing and enjoying moments with my friends and family around our table. On tough days our doggie Greg reminds me of this simple fact- love those that serve you food. He (and those feeding him) get such joy from sharing this moment. He and my Grandma are serious Foodie Best Friends.
Food Is Worth Waiting For
We're busy people. Food sometimes becomes demoted to a "I just need to eat something, I'll eat it in the car on the way to work if I have to." Greg teaches me that food IS worth waiting for. When we have dinner parties he loves to watch the entire food process. The fridge door opens? He's there. Food prep? He's there. BBQ? You better believe he's guarding that meat with his life. His entire focus is what's going on with the food at all times. The result when he finally gets a taste? Pure joy. I love this about him and I'm trying to follow his lead.
Explore Your Community
The best Greg walks are when we follow his lead and explore what our community has to offer. One of our favourite discovery's after buying a house and moving to Vic West was stumbling upon Fry's Bakery on a Sunday. In addition to their rows of beautiful rustic loaves of bread and other delicious baked goods (meat and veggie hand pies, Pain au Chocolate, savoury & sweet danishes, pretzels and white chocolote brioche- oh my!) they magically turn into the best place in Victoria to get house made donuts and pizza by my vote. Donuts are in the morning, and are insanely good. Pizza starts at noon and are crafted in their wood fired oven. The pizza menu changes depending on what is fresh and available from Moss. St. Market Farmers. Sunday Fun-day? I think so.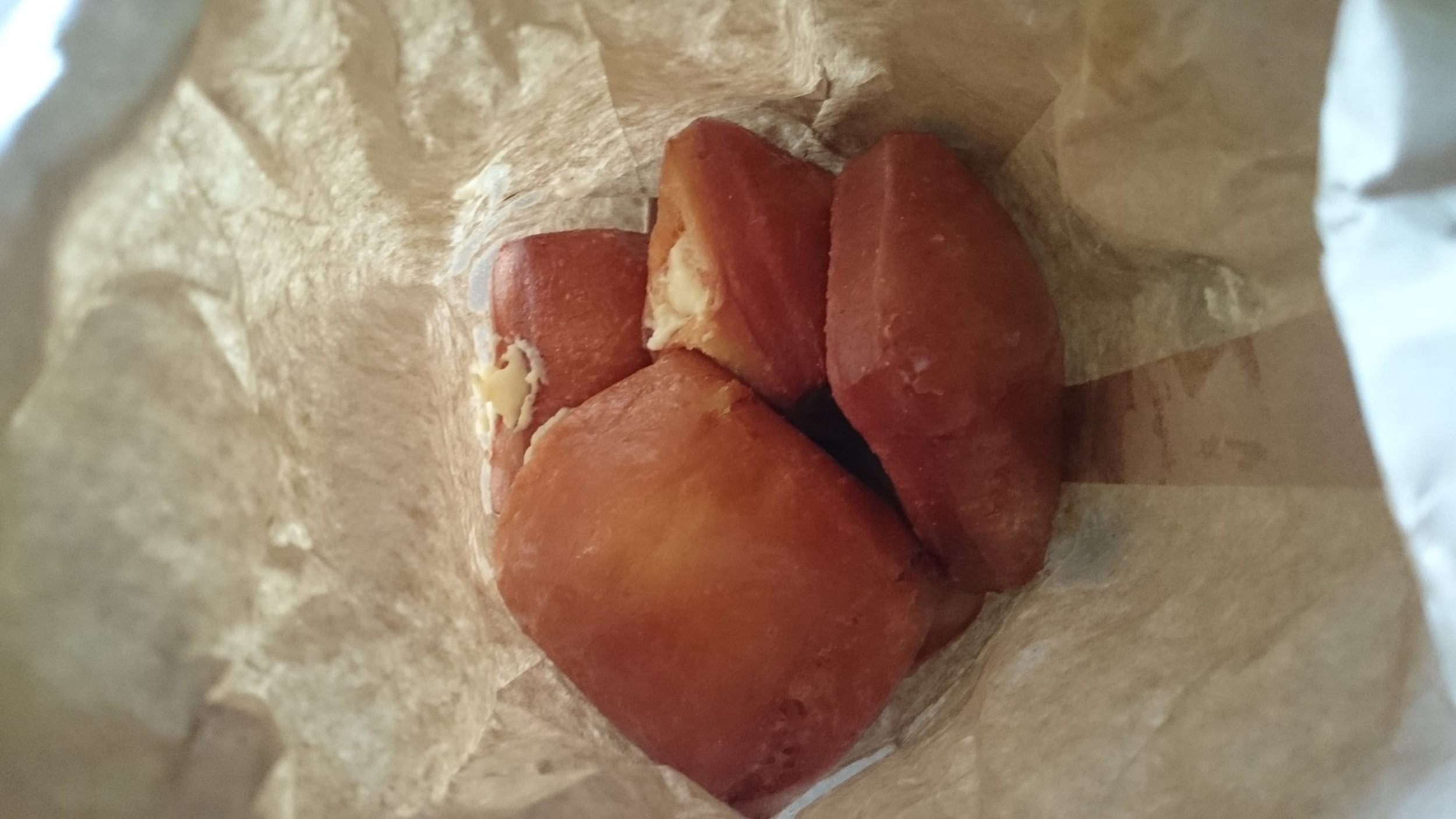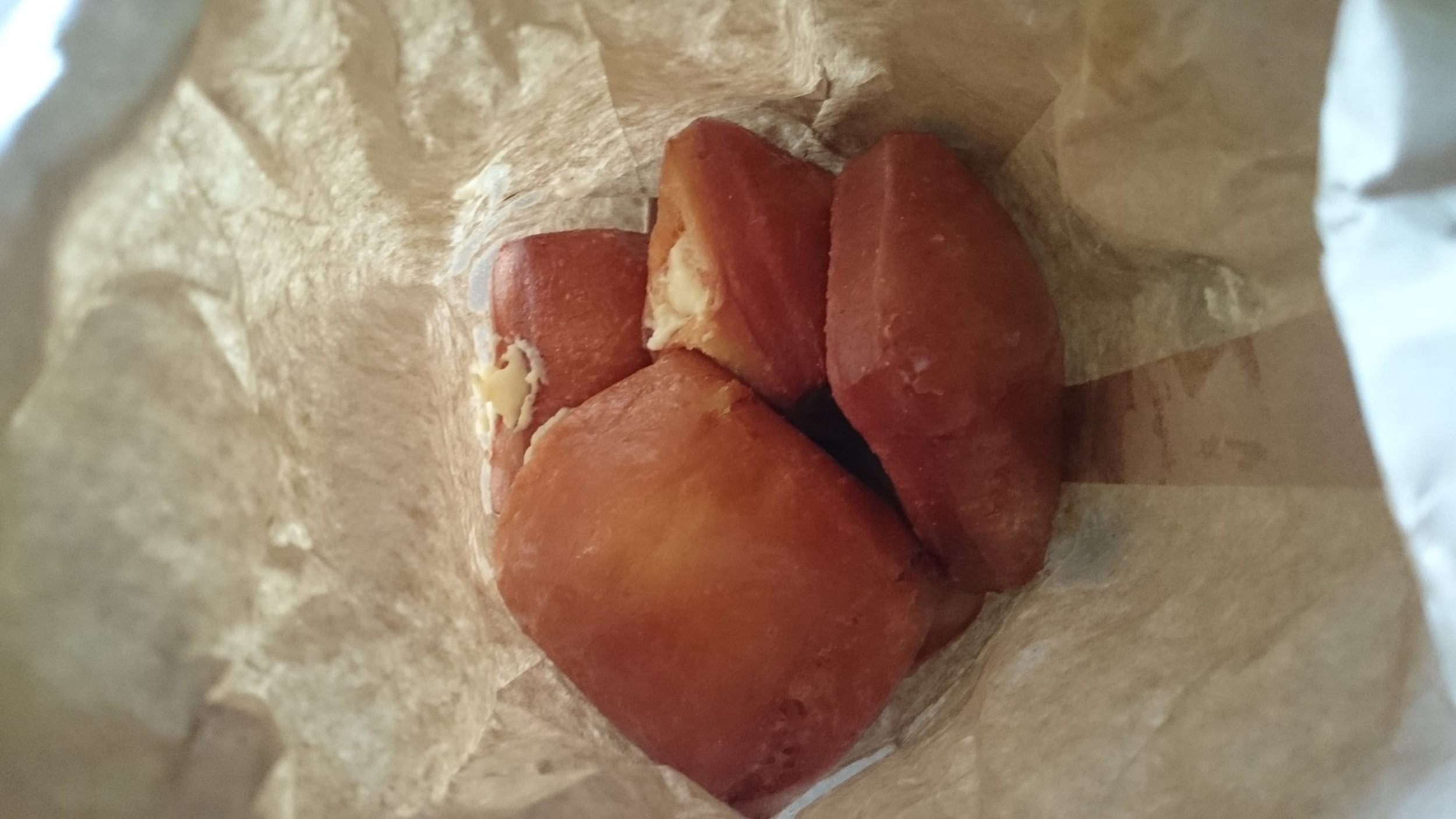 Eat Outdoors
Greg is happiest when his two favourite things are combined- the outdoors and food. To be honest, I share this vision. Food seems to taste even better when you're smelling the salt coming off the ocean, sitting on a mountain top or dreamily watching the clouds drift by. I feel blessed that where we live it's possible to step out the front door and be minutes away from all of these things...sigh, bliss. So put on your backpack, pack a water bottle, bring good food, explore BC and eat outdoors.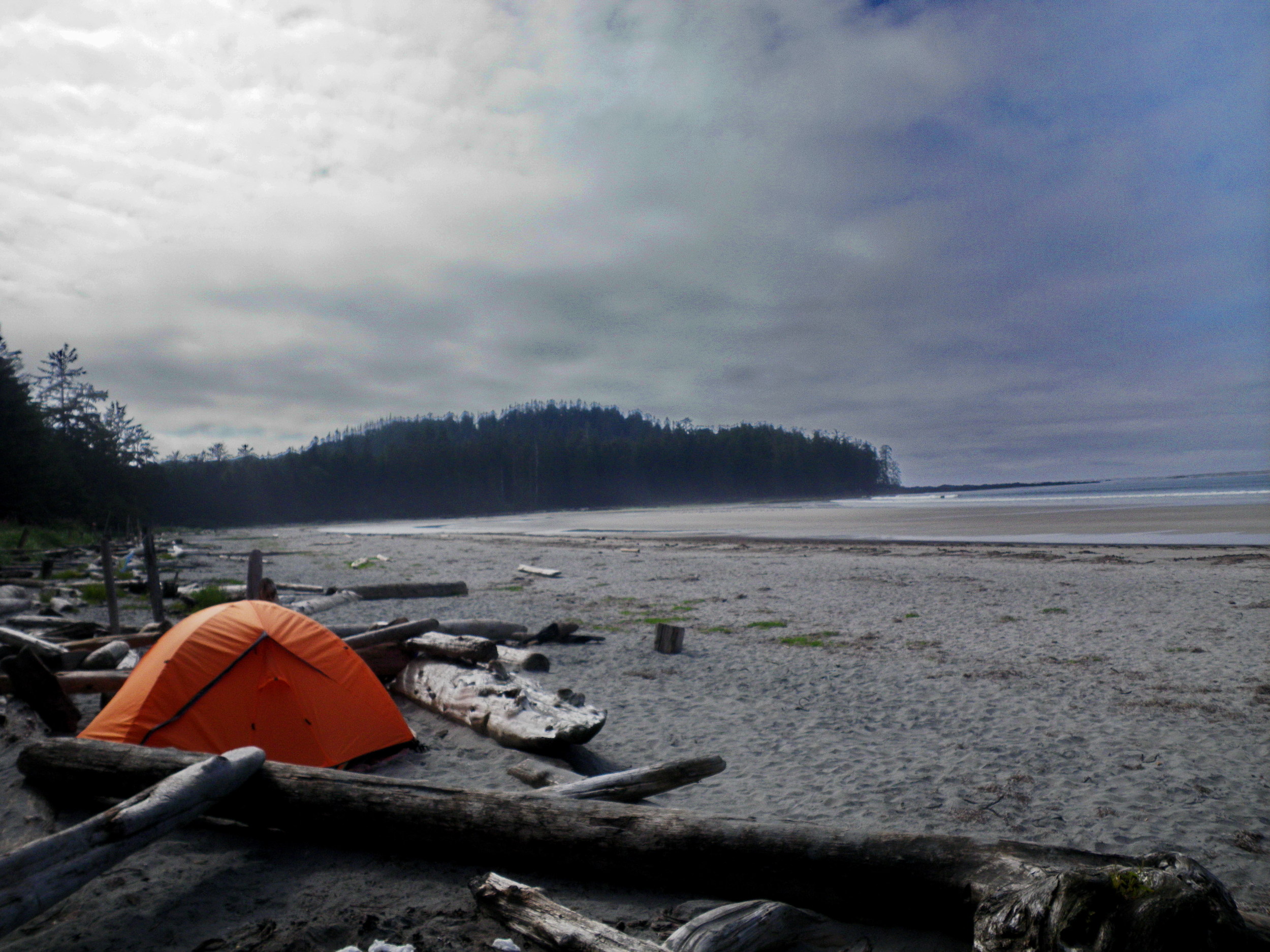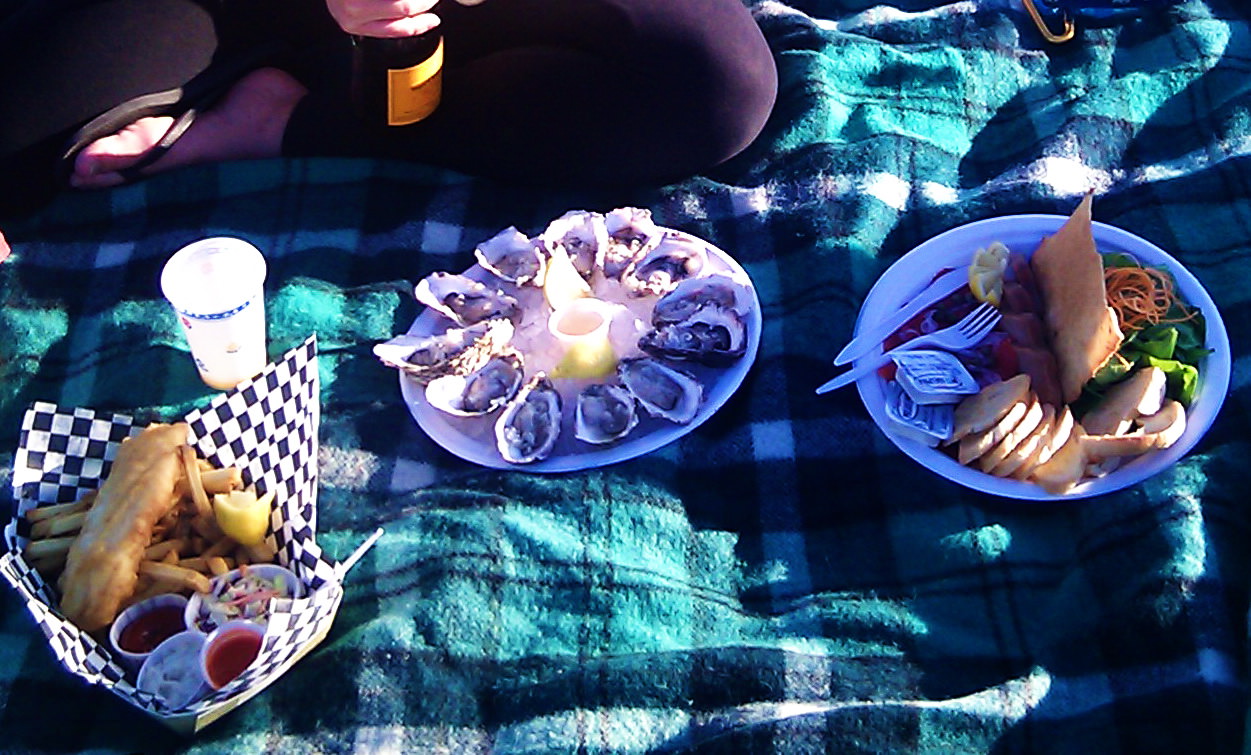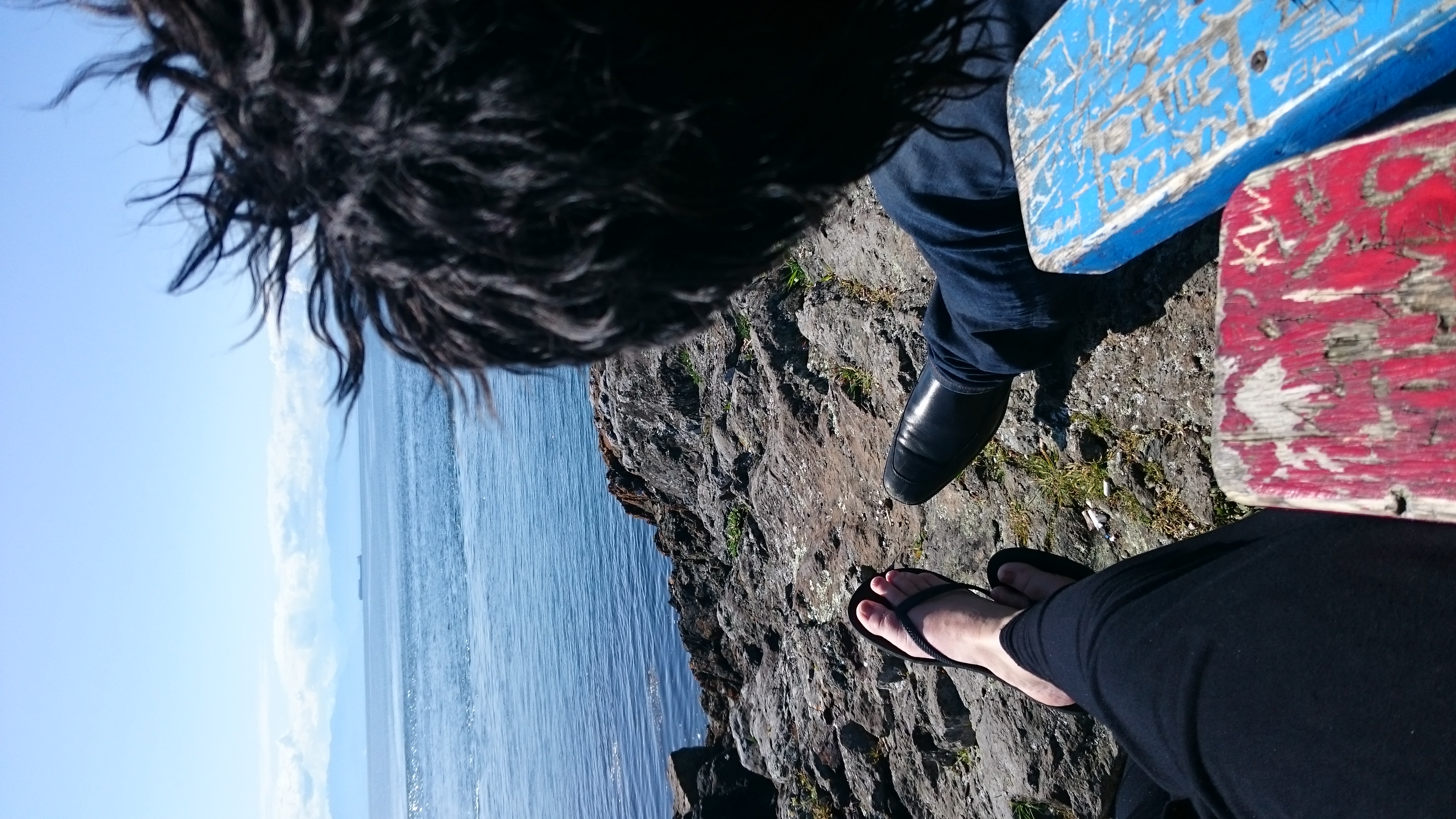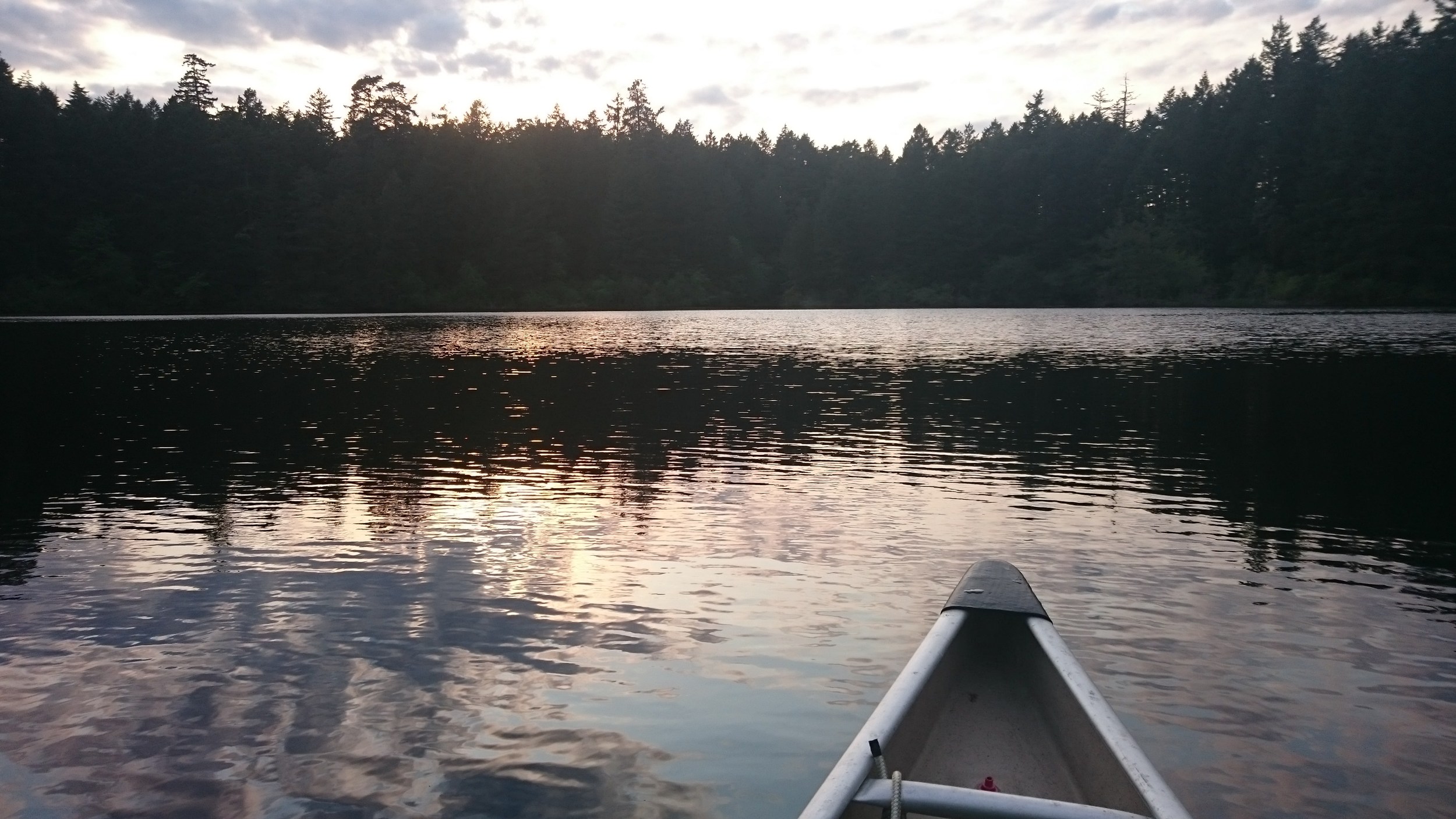 Enjoy Without Guilt
Greg inspires me to truly enjoy food with no guilty baggage. He's immune to the large helping of "fad diet" headlines that one consumes unknowingly scrolling down their smart phone even before they hit lunchtime. Greg's philosophy is a great one: eat what he can get his paws on (locally sourced, seasonal), eat until your full or the food is gone (waste reduction), go for a walk (healthy living), and get belly rubs ( just awesome). Sign me up! (well, maybe not the belly rubs).
Have a Post Feast Nap
Because your an adult and you will nap when you want to.
Gratitude
I feel such gratitude towards my doggie Greg, for reminding me the importance of appreciating moments and the simple joys that accompany them. Love. Family. Walks. Food. Thank you to Slaters Meats, Spiral Cafe and Fry's Bakery for your delicious food featured in this post.
Through food we share life's moments.
What's your food story? Feel free to leave me a comment in the section below, email me at gratitudeforlocalfood@gmail.com or follow me on Twitter and Instagram.
Gratitude For Local Food Love. Food. Stories