The adventure continues. We're off on the next leg of our journey after a fantastic adventure exploring BC's beautiful outdoors and local food & drink. Missed the first post? You can catch up here. After a quick stop at the very funky Siding Cafe/General Store in Field, B.C. for the necessary coffee fuel up we were off. Err..after I quickly look at this artisan hand made dress...we will be off (husband disaproval noted) ok ok, let's go! Google Maps and paper map in hand we crossed over the Alberta border our eyes up at the stunning Rocky Mountains.
Banff National Park, Alberta
Moraine Lake, Alberta
Early start and spirits are high! We have arrived at Moraine Lake, nestled in Banff National Park. The glacier fed lake is glassy and sparkling mountaintop reflections. The bus tours haven't arrived...yet. We bound up the hill, canon camera in hand. A few photographers have beaten us, tripods nearby and hot coffee in hand. Sipping, waiting for the moment. True natural beauty.
There's Something About Canoes
Call me Canadian, but I love them. Moraine Lake and Canoes.
Lake Louise, Alberta
Quick Eats. We wanted to hit Lake Louise before the massive waves of tourists flooded in, so a fast breaky was needed. The Trailhead Cafe met the mark with a quick to go breakfast wrap. Salsa dripping down my arm (typical) we wandered up to the idyllic Lake Louise. Tourists aside, it is quite the stunner.
Vermilion Lakes, Alberta
A beautiful spot to have a picnic.
Calgary, Alberta
Ah Calgary. Another place that has stolen dear friends. We're coming for you. I also heard a rumour that Calgary is a fantastic place to buy whisky in Canada. Interesting, very interesting.
Our first stop was for a late bbq lunch at our long time friends' house warming party in Cochrane, just West of Calgary. Besides having a beautiful home they have the most incredible veggie garden. It didn't take long for everyone to grab their plates and perch on the raised planters, adding fresh greens and veggies to their burgers. Every meal should be like this. Run out of drinks? Not to fear, there's an adult vintage tricycle with a basket handy that makes a fun ride down to the store. Too much fun. And yes. We did try to go to the famous Mackay's Ice Cream, a local ice cream shop in Cochrane that has been keeping families happy since the late James Mackay opened it in 1948. Unfortunately it was a particularly hot day and there was probably the longest line I had ever seen for ice cream, wrapping all the way around the corner. We didn't have time to wait as our ride was leaving back to Calgary; we will have to come back and give it a try!
Breakfast in Calgary
Breakfast. Brunch. Do all amazing things start with the letter B? Beer. Butter. Bread. Beignets. Bacon. Ok, theory checks out. We had some really good breakfast and brunch in Calgary.
Farm Restaurant
In case you haven't figured this out yet, I'm a pretty big fan of cheese. Naturally I was delighted to hear the restaurant our friends were taking us to had a cheese shop in the back. Um... yes please! Let me introduce to you Farm Restaurant and Janice Beaton Fine Cheese. There's nothing like catching up with good friends over a delicious meal together. So wonderful. I also am in love with their concept, Farm serves locally-sourced gourmet comfort food. This map is the first thing you see when you walk in. Rather than a chalkboard listing their products, string is used to artistically and accurately represent where there local product is sourced. Love it.
OEB Breakfast Co.
OEB Breakfast is the type of place that when you walk in the door you immediately wish you had come sooner. A warm fun interior and interesting menu are most likely the culprits of the Monday morning line-up on the day we visited. I love seeing restaurants full on weekdays. I had the "Let's Go Healthy" with a side of warm banana bread and my husband had the steak and eggs. So good. Oh and side note, OEB eggs come from their own free run raised chickens.
I Hear You're Going to Calgary: Pick Me Up Whiskey
Yes Calgary it's true. You have a bit of a "Whiskey reputation", at least here on the west coast. The rule is if you're going to Calgary...pick me up whiskey. At least for my husband and I and other friends and members in our whiskey club. We love our whiskey in Victoria, B.C. Victoria is host to the Victoria Whiskey Festival, a yearly event in January that has not only been hugely successful but also respected as one of the better whiskey festivals out there. This is in part due to the quality draw of distilleries around the world that attend and showcase their whiskeys at the festival. Let's not also forget the mysterious boots under the table hiding some seriously amazing drams and the beloved masterclasses where you can find some very special whiskey. The festival is also extremely well organized. Shuttle rides homes are free and arranged for whiskey drinking attendees and the food is fantastic; there are two food rooms and haggis makes an appearance...say no more! Lineups are pretty minimal (as far as festivals go) due to the spacing and setup in the Hotel Grand Pacific. Note: tickets are sold in person only for those who live in town, not online, and sell out fast (out of town attendees can purchase via telephone). The lineup has turned into a bit of a local competition, I think last year the first person in line was there at some crazy time like midnight the night before. Want to come next year? Tickets go on sale at 10am Friday November 6th for out of towners and Saturday November 7th for in town attendees. In town? Bring your chairs, sleeping bags, blankets and coffee (it's cold out) and keep your fingers crossed. Next year's event takes place on January 14th-17th 2016 I will be there dram in hand.
So Why Calgary to buy whiskey? Selection and Price. We couldn't go to Calgary and not stop at the Kensington Wine Market where after much agonizing on what to buy we picked up the Laphroaig 18, Springbank 12 Cask Strength, Glenfarclas 15 and Tomatin cask strength edition.
The Canadian Badlands, Alberta
There's something really fantastic about leaving the city lights behind and exploring The Canadian Badlands. Some shots of us exploring Horsethief Canyon, 16km outside of Drumheller.
Nanton, Alberta
A must stop for Antiquing. And Candy. And Ice Cream. My apologies, we devoured so quickly all I have is a picture of this beautiful brick wall. We did pick up some some cute antiques. The vintage brass kettle we purchased looks fantastic in our kitchen.
Waterton Lakes National Park, Alberta
There is nothing more magical than the feeling we had while driving in to Waterton Lakes National Park. Low sun, warm breeze. Two coyotes appeared in front of us, disappearing into the tall grass. We silently took in the stunning landscape and planned where we would camp for the coming days. We settled on Crandell Mountain Campground, a stunning spot tucked away in the mountains. Waterton Lakes National Park, known for majestic surroundings, enchanting wildlife and great local food. We couldn't wait to rise from our sleeping tent the next day and explore. First things first, what's for dinner?
Camping Food
Camping and food. Two of my favourite words. Eating in the woods can be as elaborate an experience as you would like it to be. Growing up, family vacations often involved tents, woods, campfire, hotdogs and s'mores. We didn't go to Hawaii or Mexico, we went to cabins, campgrounds, beaches, lakes and rivers. I love these memories. I'll never forget digging for clams and chasing the impossible pacific geoduck ("Gooey Duck") on the beaches of the westcoast with my siblings. I remember feeling so proud when I was trusted with my own Swiss Army Knife to craft my own hotdog/marshmellow roasting stick. And yes.. I immediately cut myself. I did learn my lesson though, sharpen away from you not towards you! I love camping food. Whether it's beans and weiners or striploin steak I love it all. Amongst our cooler was locally made beef and onion sausages. Hot dogs cooked over the fire? You bet. Corn and potatoes too? Yes Please! We didn't have tongs, so wood scraps worked just fine.
Classy Camping: Steak and Bubbly
While camping in Waterton, my husband and I had the pleasure of celebrating our wedding anniversary. Steaks and "The One" 2010 Sparkling from Noble Ridge Vineyard in the Okanagan Valley, B.C. was on the our fresh sheet menu for that evening. The One was this year's winner of the Lieutenant Governor's award for excellence. We had picked this lovely bottle up on the first half of our road trip; the story is in a previous blog post. We didn't order the side of mosquitoes and Alberta flies with our meal, but they were "on the house". No matter, that's what handy camping mugs are for. The bugs wanted to dive into that delicious bubbly bottle as much as we did!
Exploring Waterton
Hiking boots, water bottle, lunch, explore. Waterton has so much to offer. During our adventures through Waterton Lakes National Park we saw Grizzly, Brown and Black Bears, Bison, Elk, Coyotes, Eagles and other beautiful animals and birds. We explored and wandered through the most beautiful natural scenery. Mountains, rivers, lakes, waterfalls, trees. Cooling down with wonderful frozen yoghurt lakeside from The Big Chill... what an amazing life this is.
A Very Canadian Moment
We spent our Canada Day morning paddling on Cameron Lake in Waterton Lakes National Park. At the end of Cameron lake stunning cliffs and a series of tall waterfalls reside in the U.S.A. Glacier National Park. We couldn't feel more Canadian wearing our red flannel exploring by canoe the edge of the Canada U.S. border. Our early morning start made for a beautiful paddle on the way out before the weather shifted. The lake blew up on us on the way back, a strong cross wind paired with angry skies and sideways rain. We powered through the choppy waves and made it back to piping hot coffee waiting for us. The alpine lake is fed by glacier water so believe me you do not want to flip your canoe, it is dangerously cold. Canada Day, red flannel, "invading" U.S.A by canoe...what a beautiful Canadian moment that was! Speaking of Canadian moments we were in complete awe with the Bison we saw the day before in Waterton. Red baby bison calves happily drank from the pools of water and relaxed with the herd in the long grass. I also have decided that Bison's are my new favourite animal to watch while they nap. So great.
Áísínai'pi National Historic Site/ Writing on Stone Provincial Park, Alberta
After leaving Waterton Lakes National Park we headed east to Áísínai'pi National Historic Site/ Writing on Stone Provincial Park. The two hour plus drive was well worth the visit to this very special place, sacred ground to First Nations for more than 8 000 years. The largest collection of First Nation petroglyphs and pictographs on the North America Great Plains carved by The Blackfoot and Shoshone tribes are found in the area. My husband and I decided to hike The Hoodoo trail, a 4.4km return walk that takes you through prairie grassland, past towering hoodoos, sandstone cliffs, rock art, the Milk River Valley and coulees. Hoodoos were said to be the home of powerful spirits. The beauty in their wind blasted unique formations are truly felt as you wander below and through them on the picturesque Hoodoo trail. The hoodoo trail was also probably one of the hottest hikes I can remember doing in a long time. Rattlesnakes sing their song and dance away as your boots hit the musty dry path.
The Journey Home
We are hot, sticky, sweaty, covered in bug bites. My ball cap is holding its own in hiding my oh so greasy hair, but it's getting tired. Home: you are over 16 hours of straight driving away, we will see you in a day and a half. We essentially "boot" it back as reality and the pending work week is waiting for us, nagging in the back of our minds. I'm keeping my dirt stained vacation pants on as long as I possibly can. Our journey back although short, was really fantastic. I also found the Alberta prairie landscape very beautiful in a distinctly different way than the west coast.
Fernie, Nelson, and Grand Forks BC
Fernie, BC
We fell in love with Fernie, B.C. Mountains, trails, trees, wilderness, not to mention the great foodie spots we enjoyed. Award winning artisan chocolate from Beanpod Chocolate, delicious ice cream from Happy Cow, and the charming Loaf Bakery which I wish we had more time to spend at. M is for Mushroom pie. It is also for Michelle and Mike! (How did they know?!)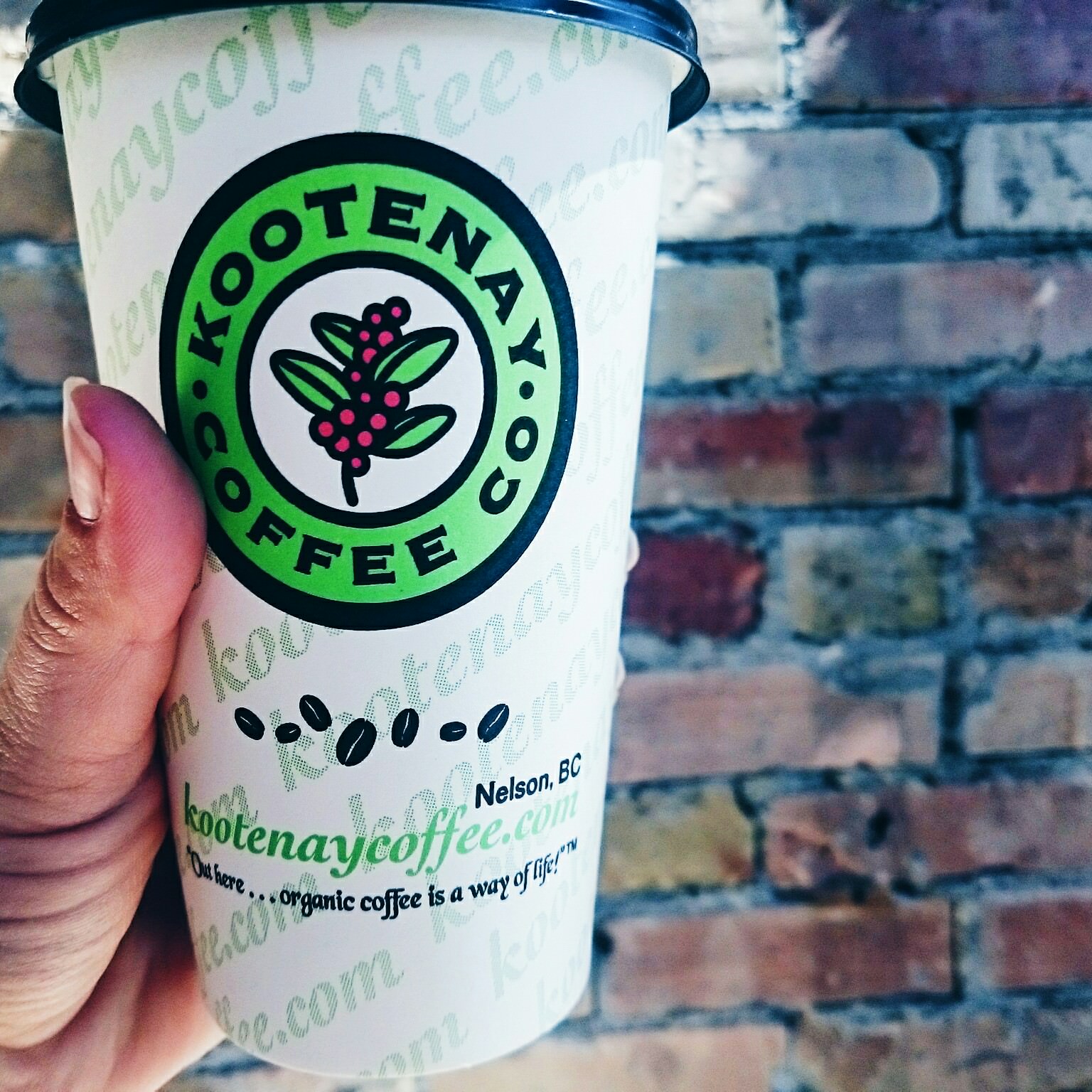 Nelson, BC
The scenery is beautiful from Fernie to Nelson. We took the Kootenay lake ferry as the final leg in our journey to get there. Fun fact, it is the longest free ferry in the world! The ride reminded me of our west coast ferry from Victoria to Vancouver back home, and even more so like a gulf islands trip... but something was definitely missing. That salty ocean air. I love that smell and do believe I would be miserable without it for any lengthy period of time. A beautiful boat ride later and our next stop was Nelson. We immediately stumbled upon the lovely John Ward Fine Coffee. A bright interior and calm atmosphere invites you to enjoy a lazy afternoon with a book and americano. Single edison bulbs light the room and there is a minimalist feel yet it is perfectly decorated. I am reminded of some of the trendier downtown Vancouver coffee shops. I discover they use Origins organic coffee under the Hines signature label which reinforces my Van city comparison (Origins is a wholesale coffee roaster on Granville Island). It was one of the hotter days this summer and we were looking for dinner. The barista suggested Busaba Thai Cafe which was tasty and exactly what we needed on a hot day after being on the road. We had the laap wings, thai spring rolls, pad thai and the keow waan curry. To drink we had the local After Dark beer from Nelson Brewing co., an organic brown ale.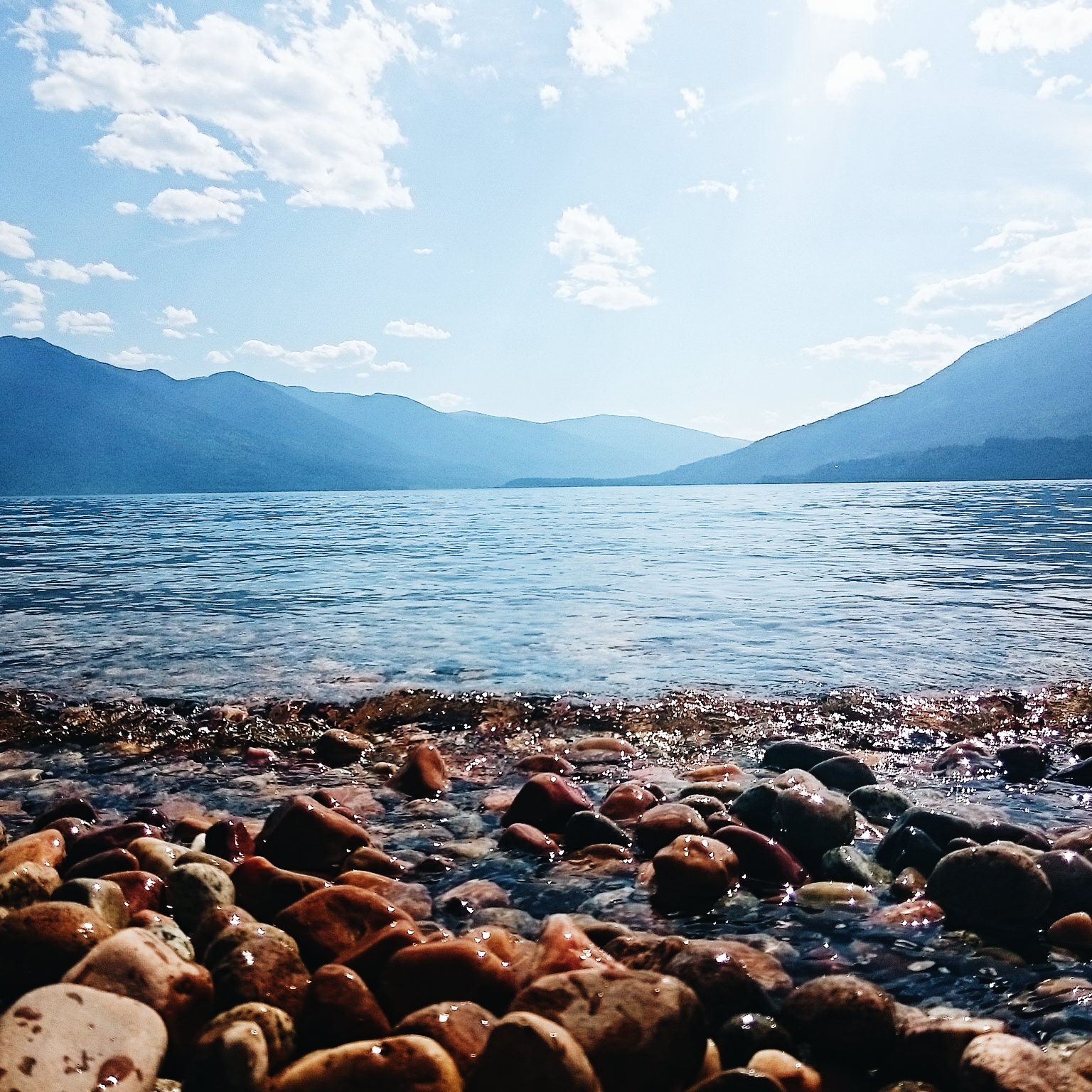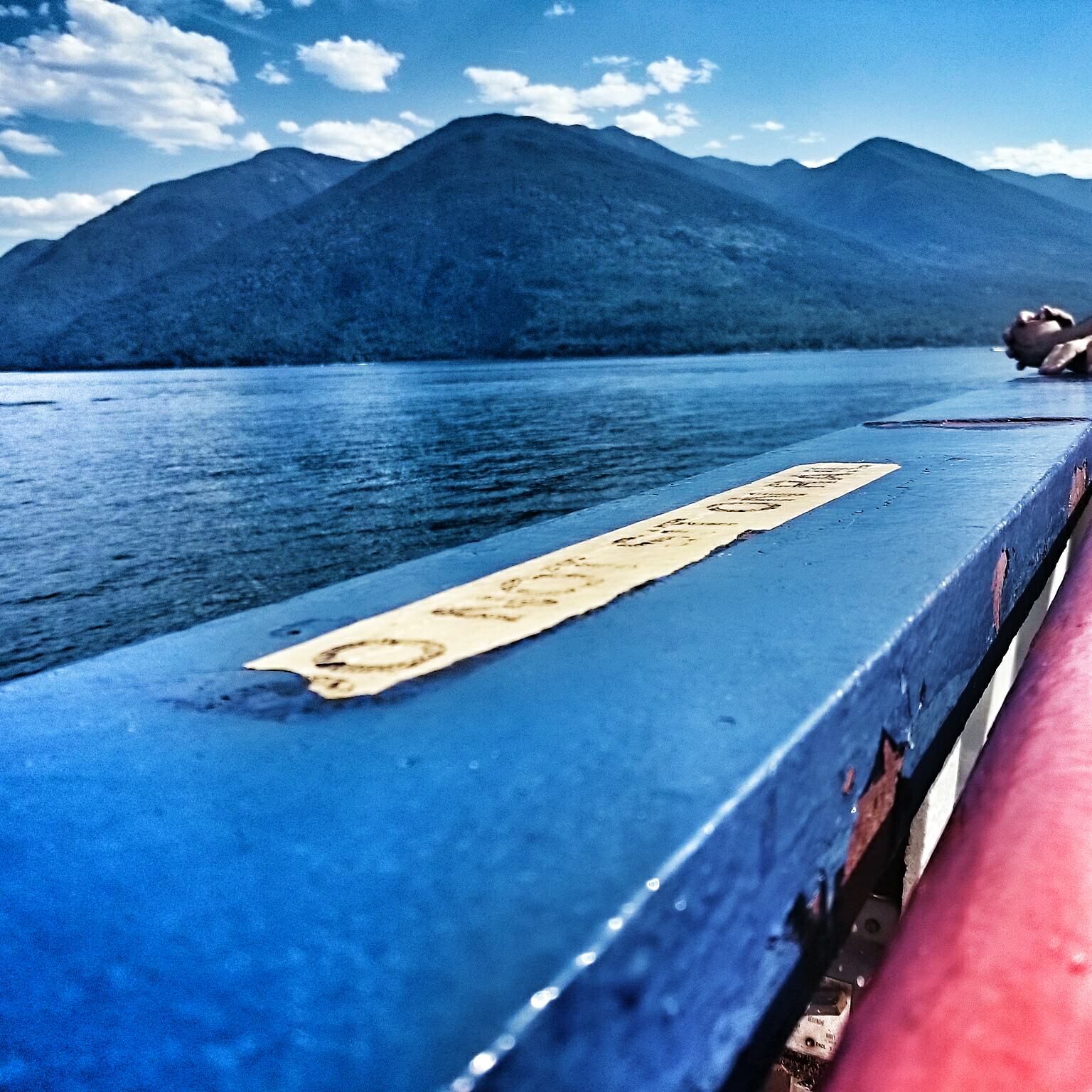 Grand Forks, BC
Grand Forks. Small town B.C. population 3,985 and some seriously quality delicious local food. We fell in love with The Wooden Spoon Bistro. The Wooden spoon was recommended from our dear friend we visited in Revelstoke, story in earlier post. Our friend is originally from Grand Forks and her pick was spot on. Just wow. A bakery serving breakfast and brunch (those sexy B words again) with quality and presentation you would find in any large foodie city. My husband had the Smashed Avo plate: smashed avocado, grilled spanish chorizo sausage, two BC poached eggs, feta on ciabatta and house balsamic drizzle. I had the quinoa breakfast bowl: warm certified organic quinoa, almonds, sunflower seeds, local Jerseyland certified organics yoghurt, BC strawberries, mint and honey. So heavenly.
We were also recommended to go to The Borscht Bowl for delicious Russian food. I'm told it's the spot for litres of borscht, vereniki, and pyrahi. Sadly, we really had to hit the road for home and this place hadn't opened their doors by the time we were leaving, I did get a shot of it though. Definitely on the list for next time. We also made time to dip our toes into the beautiful Granby river. We will have to come back to explore some more!
Gratitude
This road trip trip gave me the opportunity to explore and camp in our own backyard. I learned and discovered so much about the BC province I grew up in and our neighbor province Alberta even though I felt like I knew it well. I am so excited about the amazing things happening in our local neighborhoods and the wonderful people out there living and contributing to what makes these communities so special. The landscape and wilderness is so beautiful, it's truly inspiring. I have great gratitude to be able to live here and share these moments with my family. We traveled through diverse and stunning terrain, chased mountains and gazed upwards at tree tops. We silently ate and enjoyed, we drank and laughed, we watched out for bears and rattlesnakes, we stepped onto the ferry home and napped on the life jacket white boxes and breathed in the fresh salt air. We arrived home and our dog couldn't be more excited. How wonderful. Thank you to our beautiful friends who lent us blow up mattresses, couches and hugs, to the motels who accommodated us in our late night check ins, to the wilderness for being so perfect, to our tent for keeping us warm, to the local food and drink proprietors who are so fantastic. To my husband for being you. Thank you.
Through food we share life's moments.
What's your food story? Feel free to leave me a comment in the section below, email me at gratitudeforlocalfood@gmail.com or follow me by Email, Twitter and Instagram.
Gratitude For Local Food Love. Food. Stories.